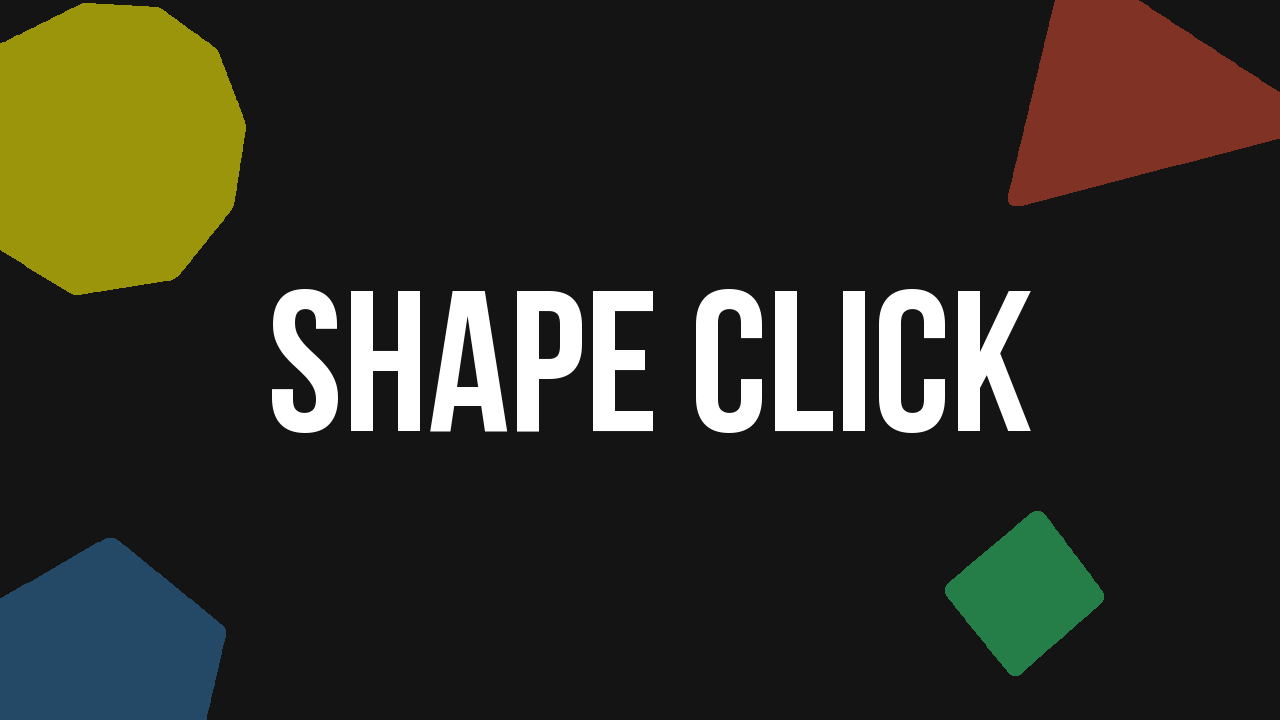 Shape Click (golden edition)
Fixed missing "openal32.dll" error!
---
v1.0.2

Nothing major, just fixing the basic game to make it accessible to all computers.
Coming soon:

Linux edition
Better audio
Better Ai behavior
Improved collision system
Better balanced difficulty
Resolution and frame rate independent
System config file
Thanks for playing shape click!

Files
Shape Click Windows.zip
19 MB
Apr 11, 2018
Get Shape Click (golden edition)